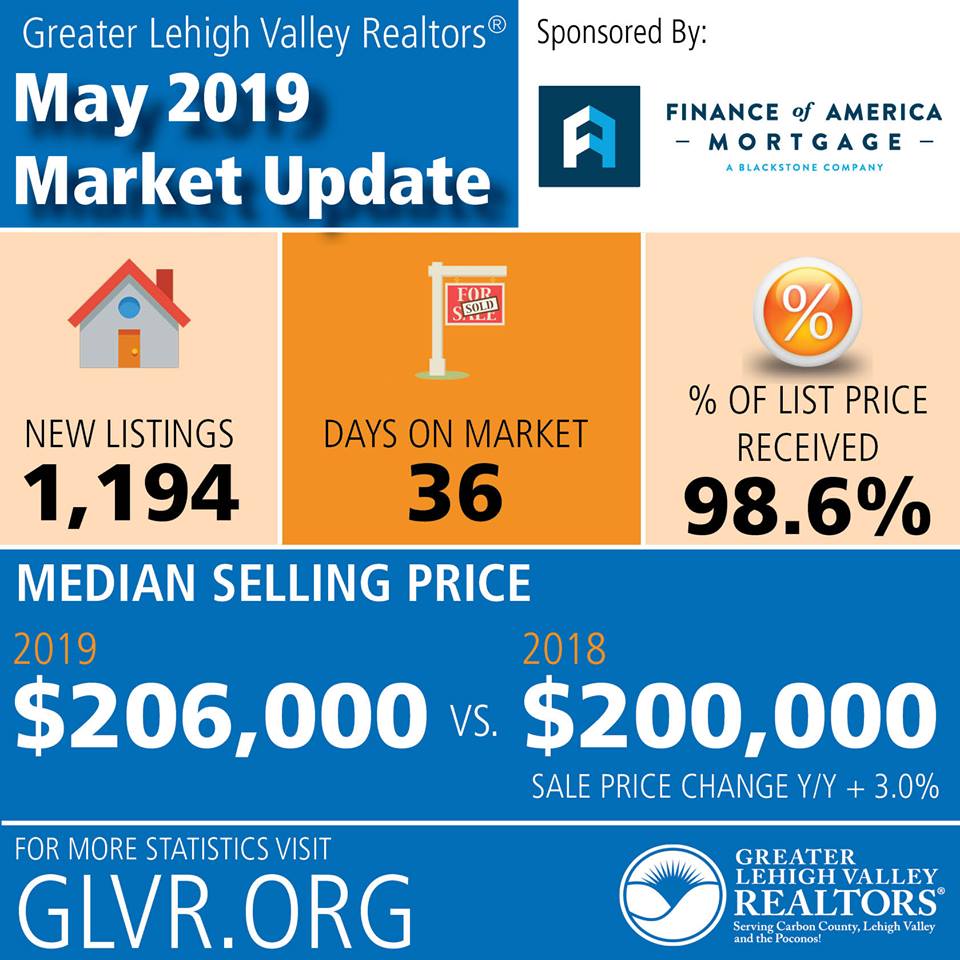 From the Greater Lehigh Valley REALTORS:
At this point in the year, we are getting a good sense for how the housing market is likely to perform for the foreseeable future. And although it is not a particularly exciting forecast, it is a desirable one. Markets across the country are regulating toward a middle ground between buyers and sellers. While it remains true that sales prices are running higher and that inventory options are relatively low, buyers are beginning to find wiggle room at some price points and geographies.
New Listings decreased 2.8 percent to 1,194. Pending Sales were up 9.1 percent to984. Inventory levels shrank 12.3 percent to 1,670 units.
Prices continued to gain traction. The Median Sales Price increased 3.0 percent to$206,000. Days on Market was down 10.0 percent to 36 days. Sellers were encouraged as Months Supply of Inventory was down 14.8 percent to 2.3 months.
An extended trend of low unemployment, higher wages and favorable mortgage rates has been a terrific driver of housing stability in recent years. What is different about this year so far is that prices are not rising as quickly. Some of the hottest Western markets are even cooling slightly, while some Northeast markets are achieving a state of recovery after a decade of battling back from recession. As a whole, the selling season is looking fairly stable across the nation.